Last Friday, in my typical fashion…I got up early and rolled out with a friend of mine Mark and headed up for the wannaGOFAST VA event in Hot Springs, VA. I decided to once again travel to and from the event in my V and ended up going over 87k miles on the odometer in the process! It was a 484 mile/8 hour trip so we headed out about 5 so we would be able to enjoy some of our Friday up there. About 3 hours into the trip, Mark calls me with some bad news. He forgot his key fob. We then spent some time calling around in the cars looking for a Cadillac dealership on the way that would be able to program the car and have one in stock. Luckily, Valley Cadillac in Roanoke, VA had one in stock and they were going to help out.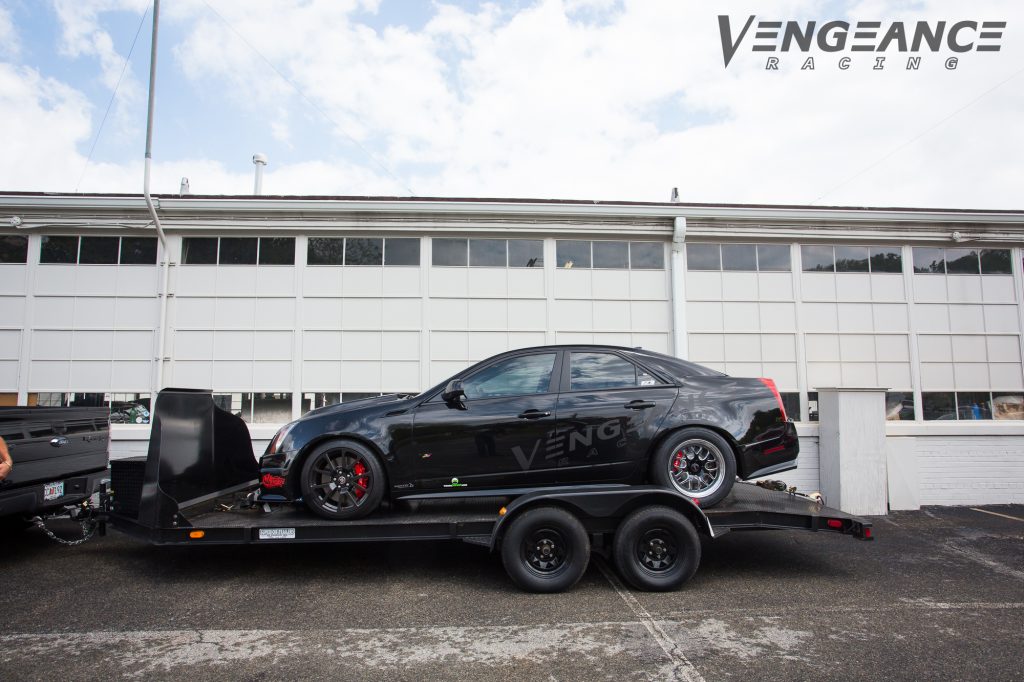 When we rolled into Valley Cadillac, I swear they had never seen a V before much less two that were modified to hell and back. We were treated like rockstars! I think everyone within a 1/4 mile came to the dealership and had to look/hear/stare at the cars. It was hilarious and Valley Cadillac was very accommodating. After having to cut the key offsite and do the 30 minute learn procedure, we had a running car and headed the addition 1.5 hours north on twisty roads to the Omni Homestead Resort in Hot Springs.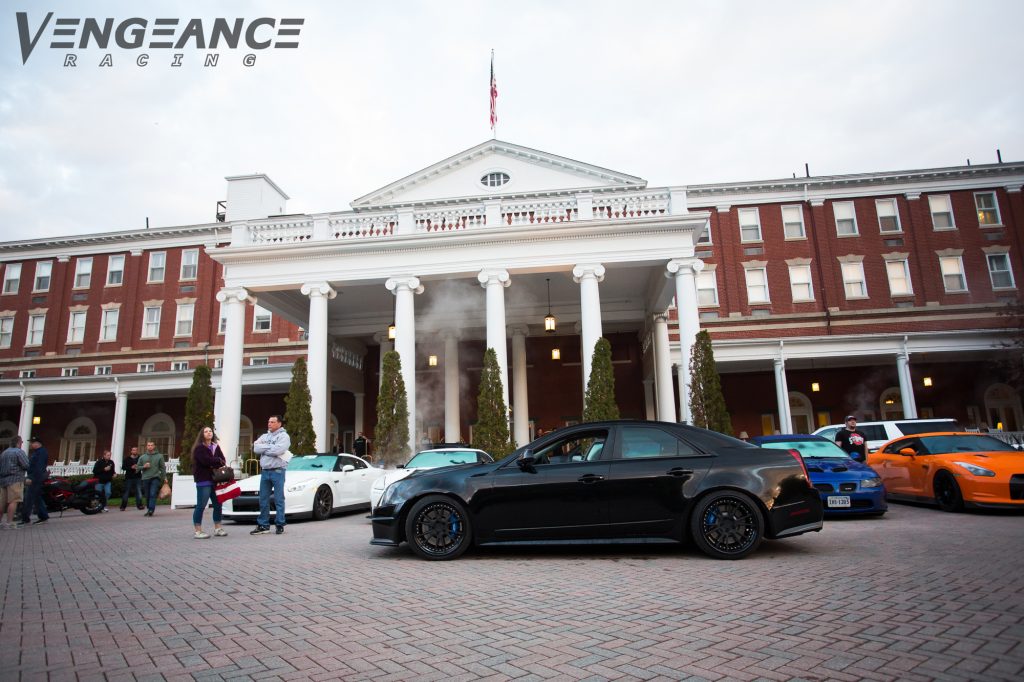 The Omni resort was awesome. Multiple bars…spa…car wash bays in the parking lot. You name it…they had it. As we pulled up, I ran into some other racecar friends and all of the golfers were just starring at car after car pulling up front. It was obvious the crowds were very different but it seemed a lot of the golfing crowd was truly interested. We went out to dinner with the rest of the Vengeance Racing crew that night and got some sleep to get ready for the morning.
First thing, I woke up and met a couple of my GT-R buddies downstairs to go get the cars washed up…at 6:30am. We cranked up my car, an Alpha 16 and an Alpha 12 in front of the building. I am pretty sure that is not the wake up call that the golfers wanted and I think they actually got some complaints. It was definitely race car guys meet quiet golfing world. We packed up and headed the 30 minutes to the airstrip that was at the top of the mountain.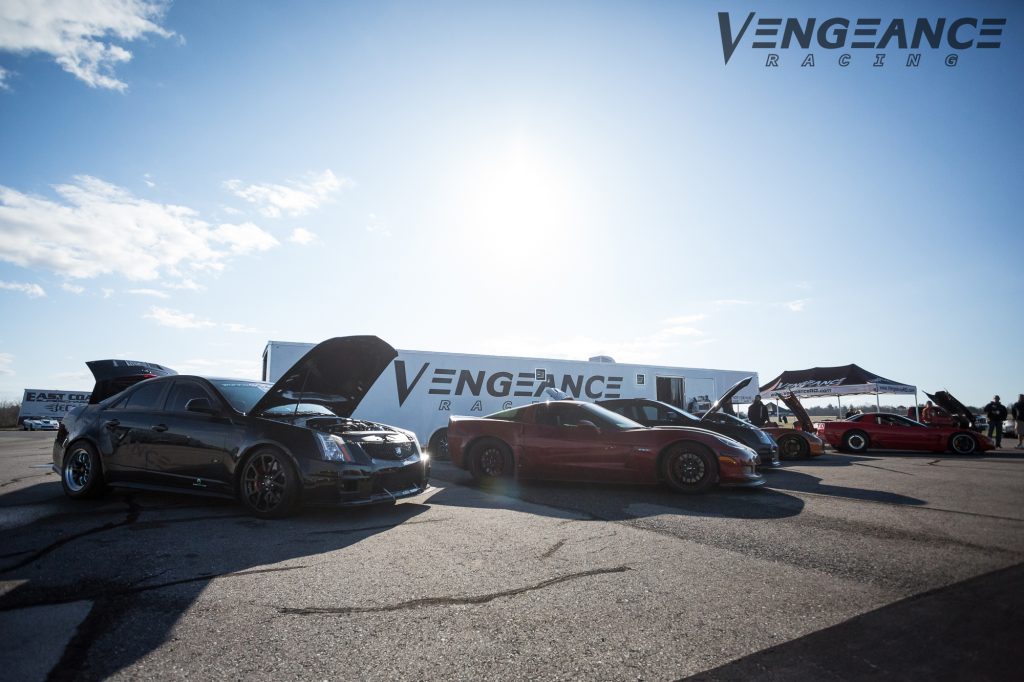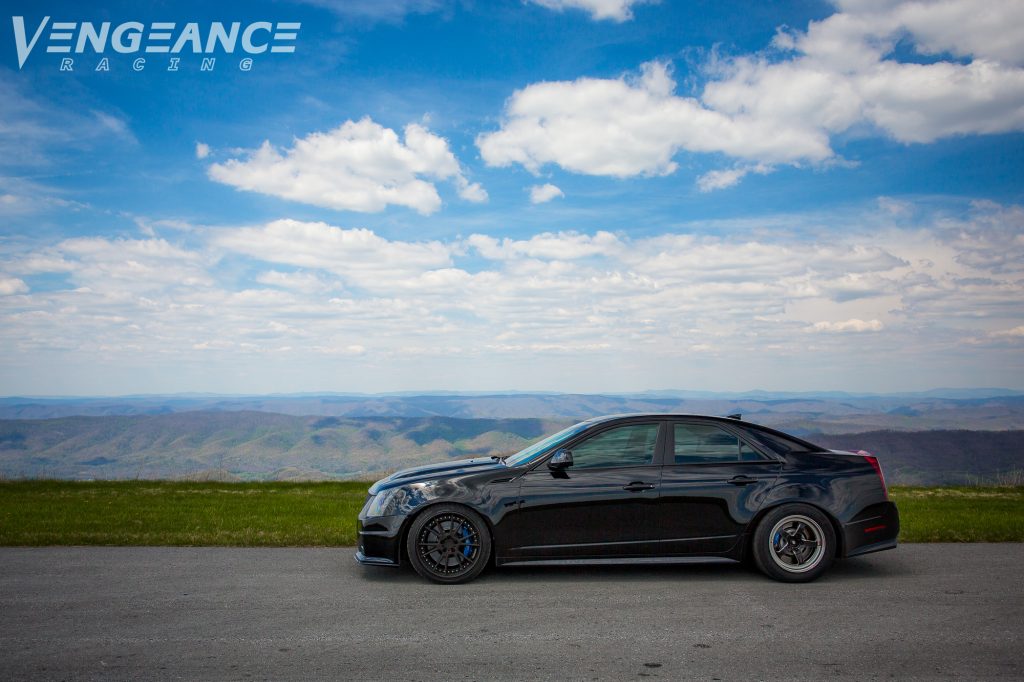 The views up there were insane!!!! We were at 4,000 feet of elevation with nothing around us. I went to go make my first boost only run and the views to the start looked like you could see to 4 different states. It was breathtaking and a nice calm down before you rolled up to the line. It also looked like you were going to take flight off the back end if you didn't slow down in time. While we were going to be fighting terrible air (5,000+ DA the entire event), the views more than made up for it. The venue was incredible and we were racing on a grated cement runway. It wouldn't be a record breaking event but it was going to be an awesome time.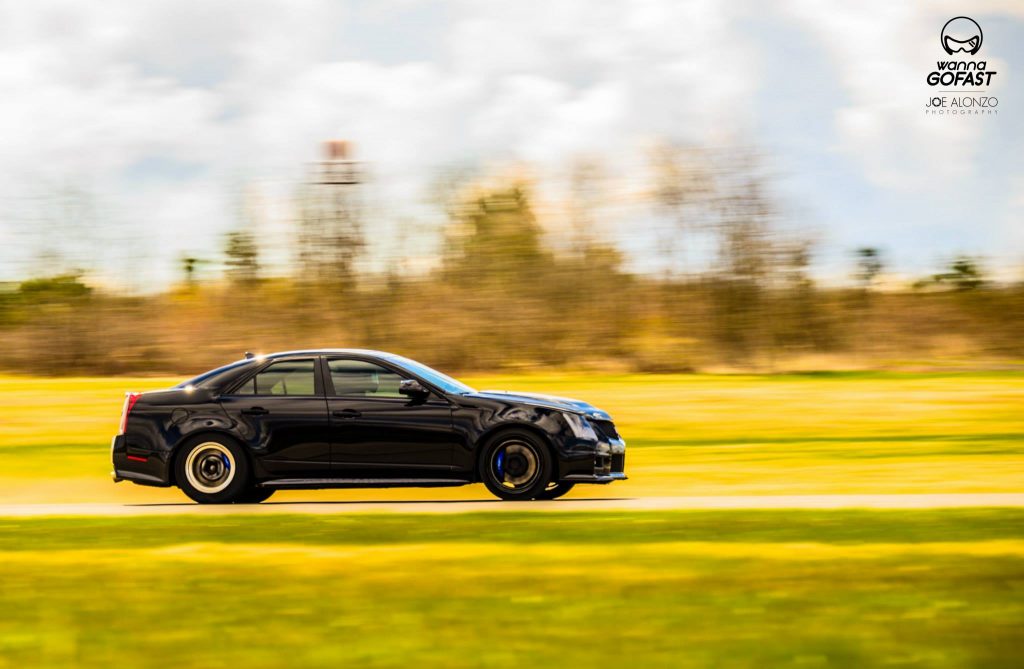 Day #1 Runs
1st Pass – Boost Only – 159.147 mph
The first boost only pass went without any issues at all. I ran a 159 driving like a grandma just to get a feel for the track. People ask a lot of times what my best is on just boost and I honestly don't have one. I use those runs to make one clean pass before I hose her down. Time to turn the nitrous on.
2nd Pass – 150 Hit – 166.5433 mph
The first hit on nitrous went pretty well. I rolled into it a little bit too soft and the nitrous ramp was not as aggressive as it needed to be. Nice progress but the car has a ton more in it.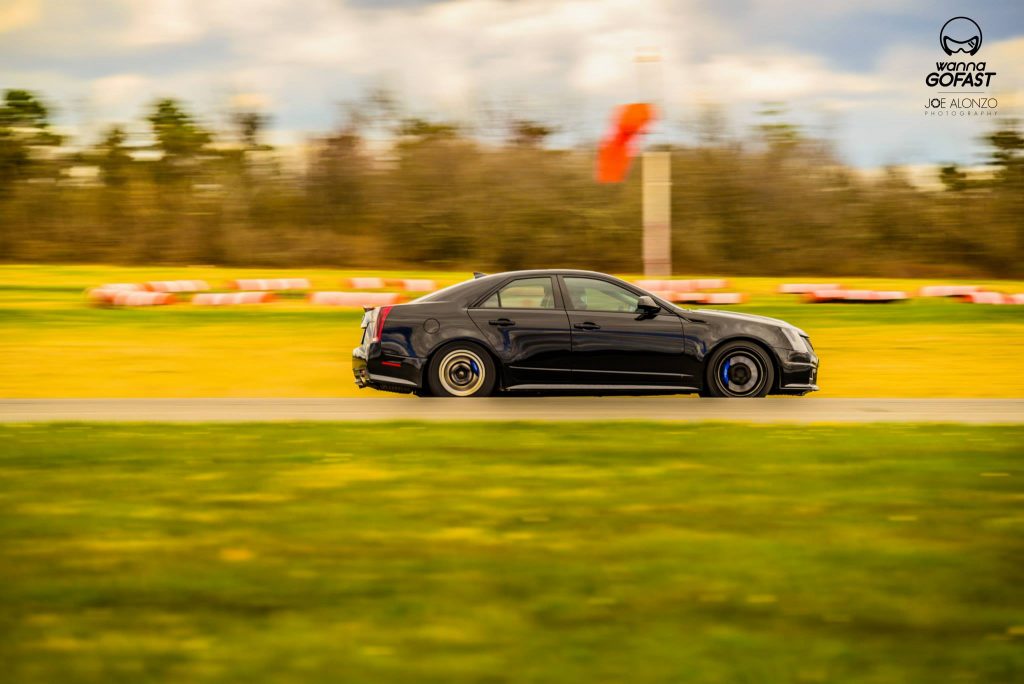 3rd Pass – 150 Hit – 169.1729 mph
There we go! Almost to 170mph. Car feels awesome but I really want to give it more. I really felt like that was the best pass we were going to get out of the 150 shot so I'm ready to go for the 200. I actually end up borrowing the jets from Jeff Hagaman and Jeff Heintz. They didn't bring the V this event but they will in GA. The car is running perfect so it is time to jet up!
4th Pass – 200 Shot – 169.5554 mph
Wait?! What?! I add another 50 on the nitrous and I don't run any faster?! That has to be my fault. The day is winding down and there was no line so I just said screw it and basically hot lapped the car (not usually a good idea with a V).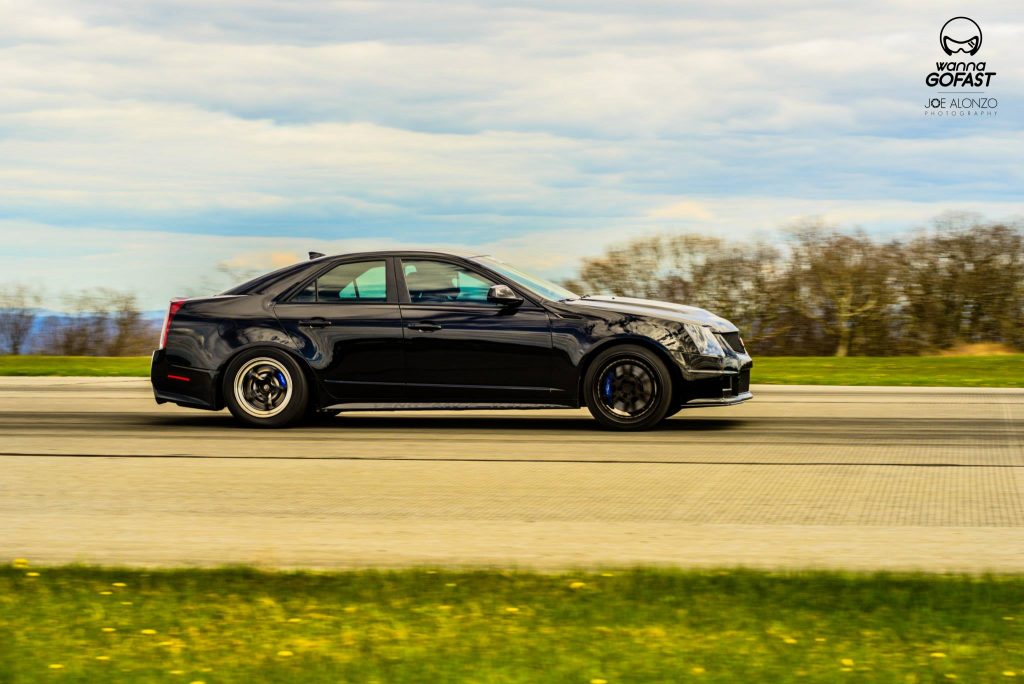 5th Pass – 200 Shot – 173.0769 mph
I go back down the track and try something a little bit different. I essentially used wheel spin to get out of 1st and 2nd as fast as I could and into 3rd at a high RPM. I feel like this could be the one. I shifted into 4th and the car started hauling ass. I had never seen the speedo move that fast at those speeds. Across the line and I know that was fast.
I pulled around and parked the car. As I got out, Ron came up and said "how the hell do you run 169's back to back like that?" My response…"Wait? You have to be kidding me! I was fucking milking that thing!!" He started laughing and then let me know what really happened…I just drove the car to 173 mph in the 1/2! What an awesome way to end the first day! 4 nitrous passes and one boost pass and the car was running perfectly. I took the overall heavyweight class for the day and was ready for day #2.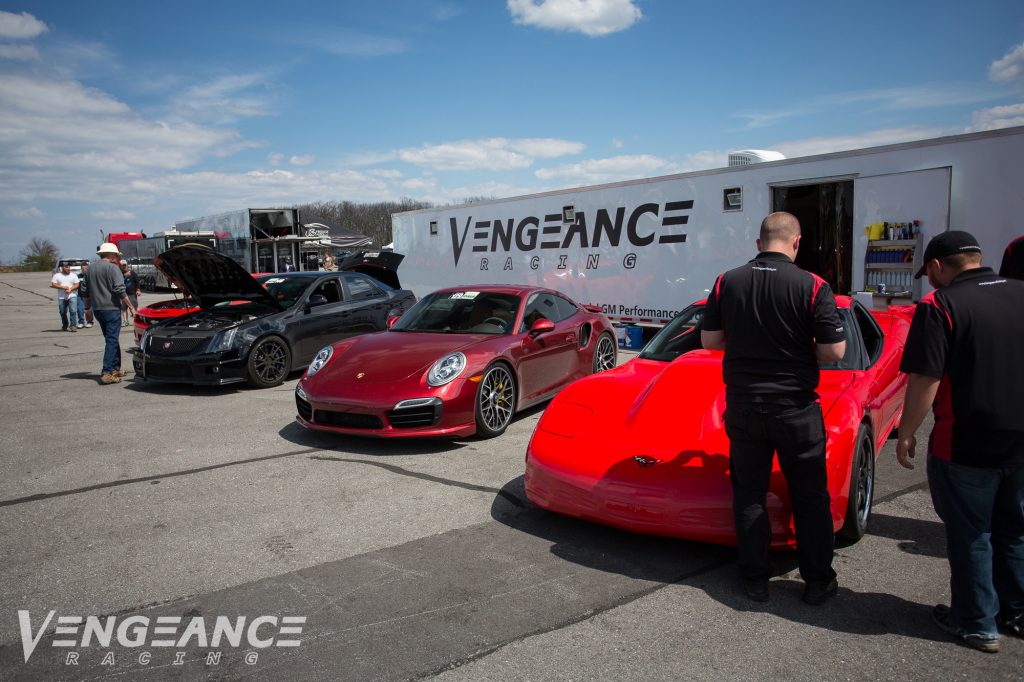 Day #2 Runs
It was a calm next morning. Most of us were pretty tired and pissed we stayed up so late to watch such a lame fight. The team at Vengeance helped me prep the car and I got ready for my first run.
Run #1 – 200 shot – 173.4772 mph
Well it doesn't get any more consistent than that! First run out and I match my 173 from the evening prior. It was going to be a good day.
Run #2 – 200 shot – 172.9439 mph
For this run I wanted to try something a little bit different…and it worked…too well! I shifted a little quicker and came a little bit harder off the launch. As I came down the runway I could tell this was going to be a glory pass and I was ready for a HUGE number. Just one problem. The run was so good that I ran out of RPM's. The 3.23 gearing I put in the car would get the car to 176mph at 7,000 rpms and I hit the limiter before I passed the line. That obviously had a huge impact on my trap and I ended up at only 172 thanks to that quick jolt. I pulled back into the pits and told Mike and Ron what happened. They decided it was best to up my limiter to 7,500 rpms to get me across the line.
Run #3 – 200 shot – 174.5539 mph
For this run I did the exact same thing as the last and the car was screaming. I had that same feeling as before…this is the pass that is going to do it! I got into forth and watched for the line and all of the sudden…the car just felt stuck. I looked down and it was waving between 6,800 and 7,000 rpms. It wouldn't go above 7k! What is happening?! I crossed the line and thanks to not hitting a limiter the car hit 174 for my fastest pass all weekend. I got back into the pits and we figured out exactly what happened and it was my fault. I didn't change the nitrous cutoff to 7,200rpms from 6,800 rpms when we upped the limiter. The car didn't have the balls to get past 7k up there because the nitrous was cutting off then back on again! That was a 176 pass easily and might have even been a 177 in 5,000+ DA! The car was moving out! I decided at this point that I was just racing myself so I called it a day. 174 is a big number as it sits and the GA 1/2 mile is in a couple of weeks.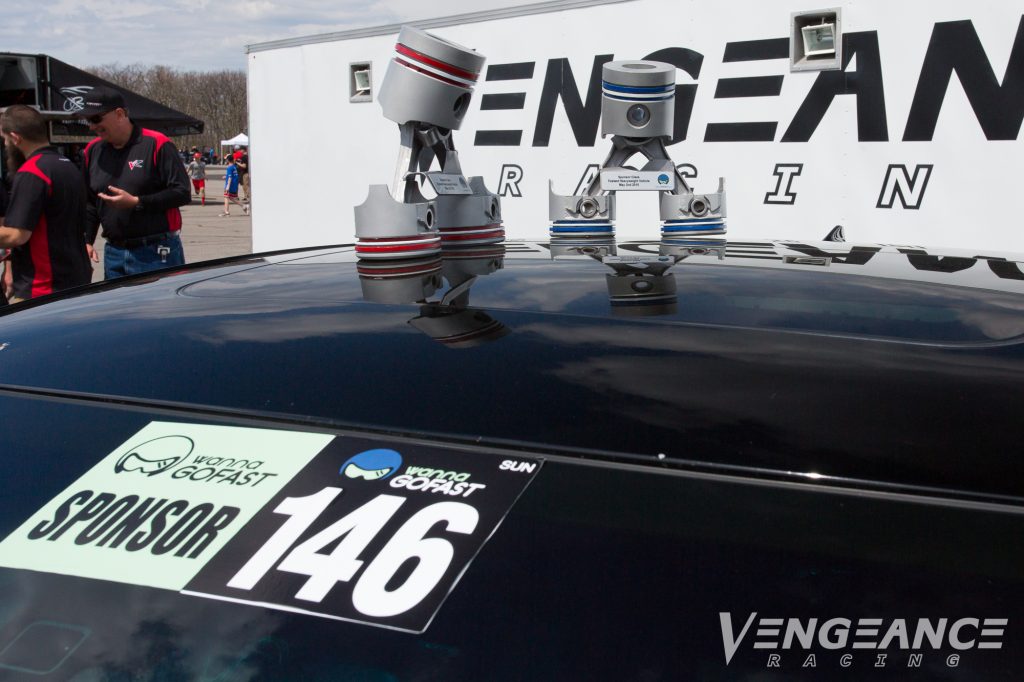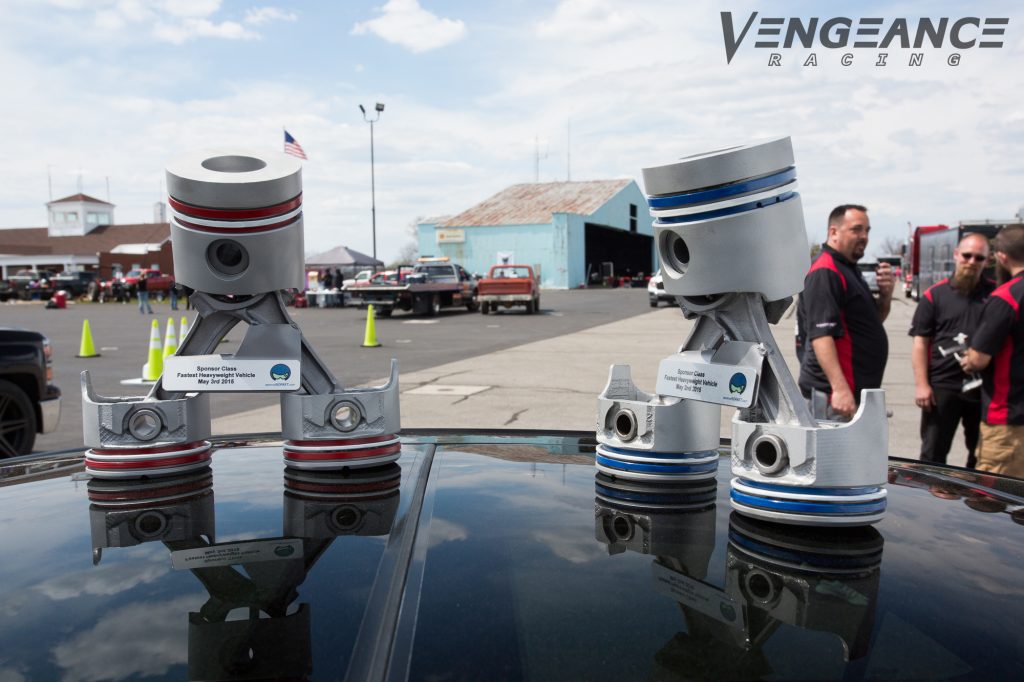 I swapped wheels and packed everything up taking home the heavyweight champ for both days (sponsor class but also fastest overall) and I also was the fastest 4 door on Sunday which was pretty cool. We headed down the hill and I closed the cutouts. What the hell is that noise?! We pulled over and put the car on the race ramps. Apparently…the used 3.23 rear diff I bought was pretty warn out after the weekend. It was howling and making some awful noises but it wasn't effecting the car at all. We decided, while annoying, everything was fine and I made the 8 hour trip home with a screaming diff. I also ordered another one right away for GA.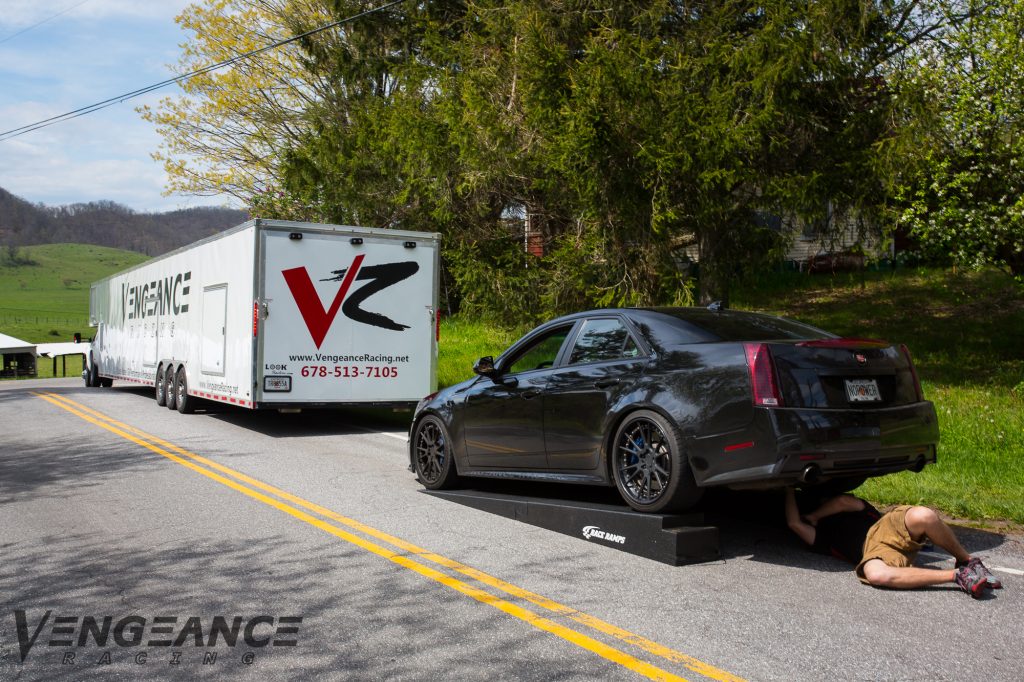 7 nitrous passes and 1 boost pass with traveling over 1,000 miles on a stock short block and my trusty Vengeance tune and build. I can honestly not say enough awesome things about the car and the experience I have with the team there. It is getting so much so that I am starting to sound like a cheerleader more than a customer but I think it is pretty obvious at this point that the car is performing at the top of its class and I am having a hell of a lot of fun with it. It is ready for the GA 1/2 mile and with the better air and dialed in setup…it should be insanely fast. I can't wait.
Here are some more pictures as well. Eddie in the red C5 ended up taking fastest NA both days as well.