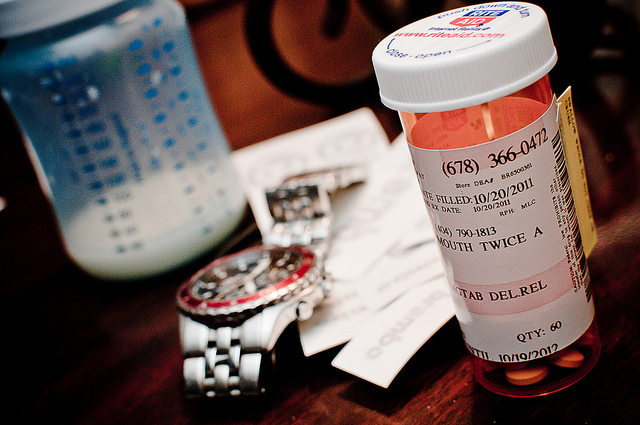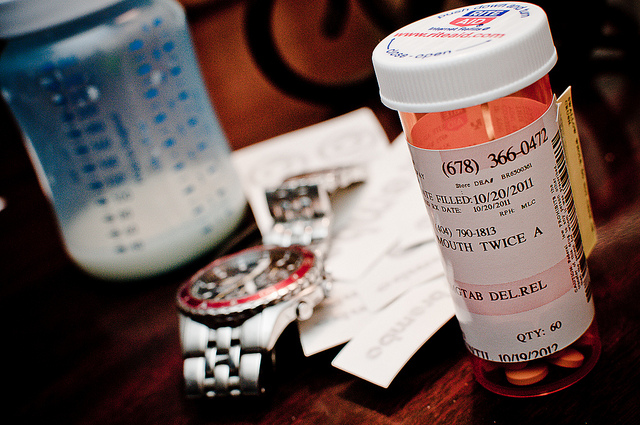 I looked down at my desk and before me I saw the current state of my life. As with most times, some are good…and some are bad.
The pills to keep the swelling in my back down while I go through PT to fix my disc issues.
The watch that watches the time pass until I'll be able to get on the bike and hang out with my friends again.
The Brembo stickers that are proof that my car is keeping my obsessive mind occupied will I am "off the bike".
The baby bottle…source of food that I can give the greatest gift I have ever received…our new son.