Jenn (my wife for those of you that don't already know) had a business trip up to NYC last week, so like any good husband…I headed up on Wednesday night to go hang out in the big city with her for a couple of days after her work obligations were complete. We have been trying to find the time to get up to New York City for awhile as her aunt and uncle live off Park Avenue and her grandma is in New Jersey. Luckily for us…her aunt and uncle were gracious enough to let us stay with them to visit and take in all that is New York City.
I knew I was going to be taking a ton of pictures, so as soon as we got there…I went to the camera store and picked up a Sigma 10-20mm F4 super wide angle lens to make sure I could catch all of the action. What can I say?! I am a camera geek at heart too…
Our Vacation To New York City
So here is my recap of NYC as it was my first trip ever to the big city. I think we shoe horned in as much as you can see into a 4 day long weekend as you can. I am pretty sure that we covered almost every square foot of NYC and my knees can feel it! I ended up taking over 500 pics, so here are the highlights.
The NYC Subway
We used the subway for everything. It was really surprising to me how easy it was to use. In fact, it was easier to get across town in NYC than it is to get to the restaurant down the street from my house! The ease of transportation is addictive and makes you want to have that exact same thing at home. Plus…I even got to see a couple of cheesy magic acts on a couple of trips.
Grand Central Station in and of itself is simply amazing. The way they are able to move that mass quantity of people through numerous trains is mind blowing. It is no wonder that other cities try to emulate what NYC does for public transportation.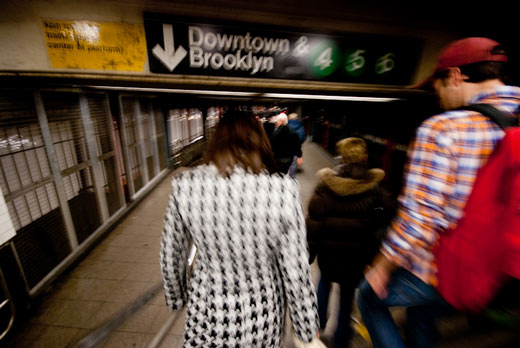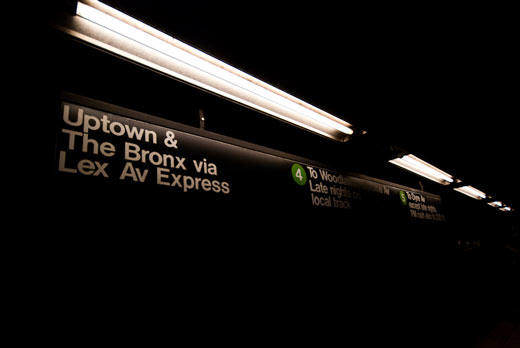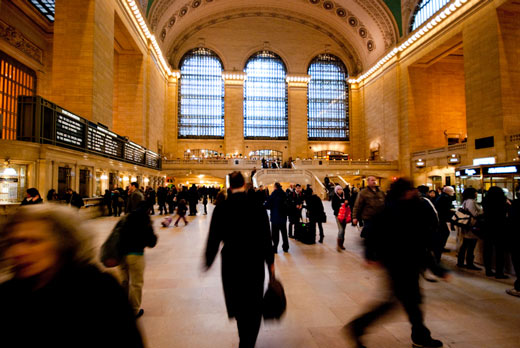 Times Square In New York City
The first night we actually stayed in the New Yorker because that is where Jenn had been staying all week. Being two blocks from Times Square…you know we had to go check it out. We actually ended back up in that area 2 more times over the course of the trip.
Times Square is basically a huge tourist attraction and it makes me feel like I am in downtown Tokyo with all of the bright light signs. It is a pretty cool site to sit back and look at from the outside. We snapped a couple of shots including one on the red steps that are built for discount show tickets.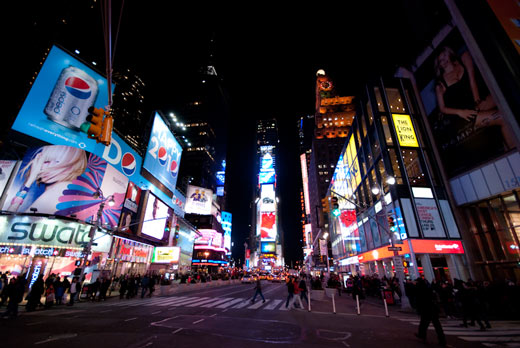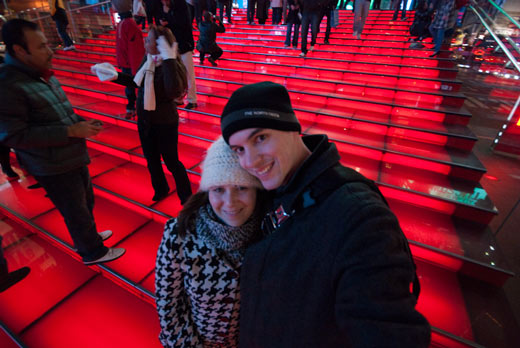 Ground Zero – World Trade Center Site
During this trip, I really wanted to take some time to see Ground Zero. I think it is very easy to forget how horrific the events of September 11th are and we need to keep that constant reminder of what we are really up against. Thousands of people have given their lives in the attacks, volunteering, serving our cites and serving our country to protect the freedoms that we take for granted in the US on a daily basis.
The size of the site is much bigger than you could ever imagine and now it is a huge construction site. They are building a new tower with a park spanning the rest of the site dedicated to those that were lost. When it is done, it should be incredible.
We also went through the chapel next to the site where they served over 4,000 meals a day to help with the volunteer effort. It is mind blowing what took place in that area not that long ago.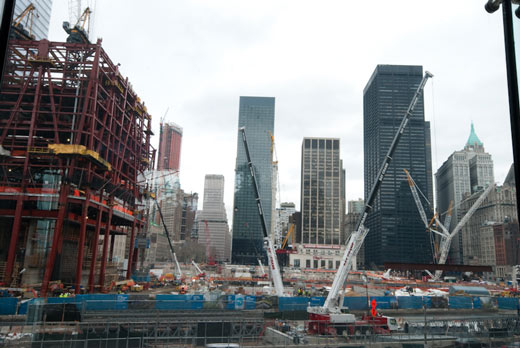 Eternal Flame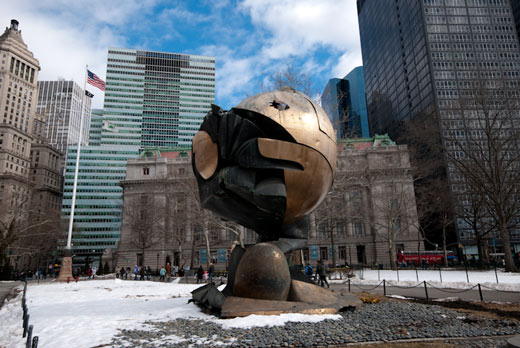 Badges of Police and Fireman Lost In September 11th Attacks In Chapel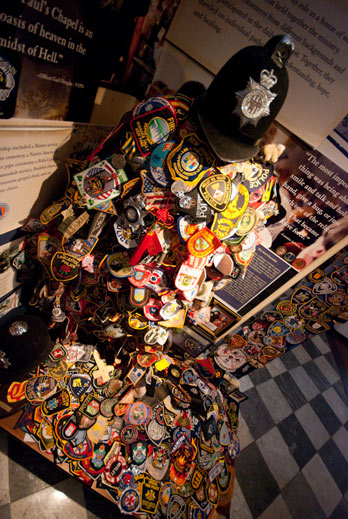 The Financial District
The financial district has always appealed to me…for obvious reasons (economy major). It was really cool to take walk around and watch all of the people and see the buildings. Much of the US economy is based out of those city blocks.
New York Stock Exchange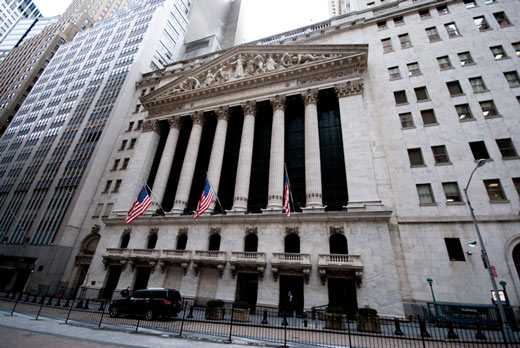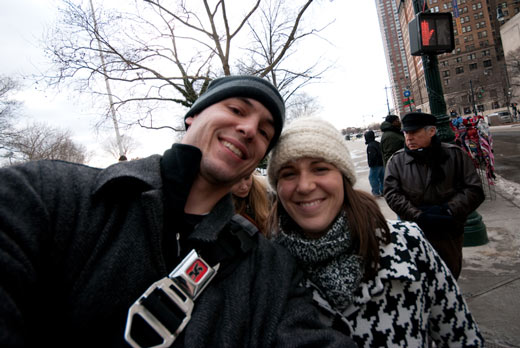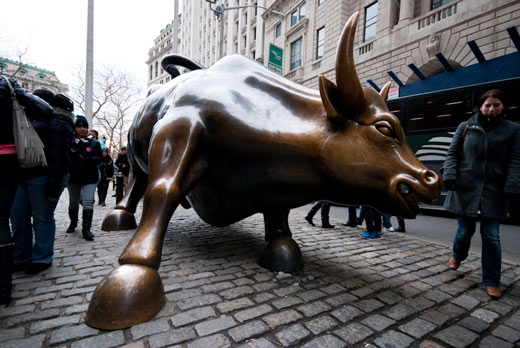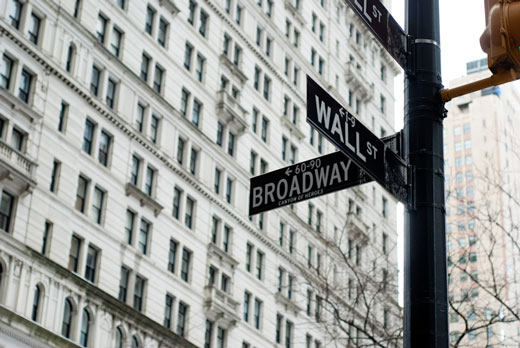 Ellis Island and the Statue of Liberty
You can't make a trip to NYC and not see the Statue of Liberty right?! We waited in line in the blistering cold to get on the ferry and head over to the two islands. This trip actually had special importance to Jenn as both sides of her family came through Ellis Island. We found both names and took some pictures. It is a surreal experience to sit and think about how many families are in the United States today because of Ellis Island.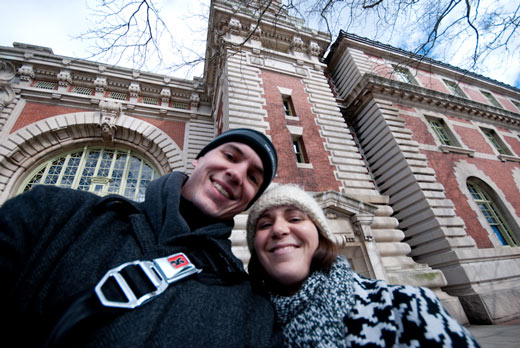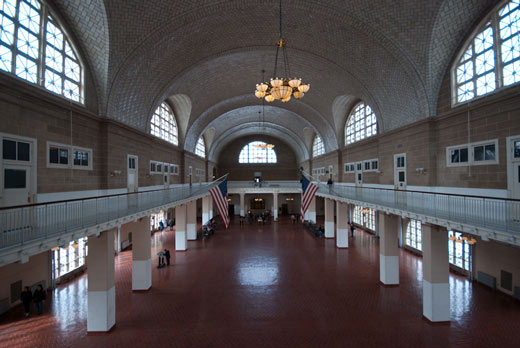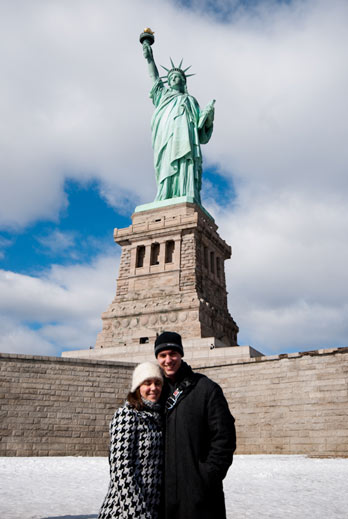 Shopping In NYC
As you can probably guess…we did some shopping while we were up there. NYC has to be every woman's dream. There are also a couple of cool guy toy stores like B & H Photo, Adorama, FAO Schwarz and some of the coolest Apple Stores you have ever seen (great for this complete Mac geek).
Related post: New way to do Greek Island Hopping introduced by Hostelbay.
Soho Apple Store (old Post Office)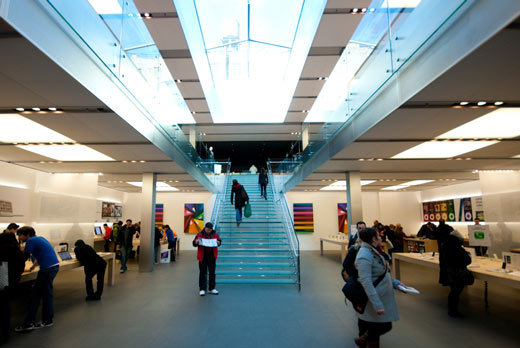 Glass Apple Store Across from Central Park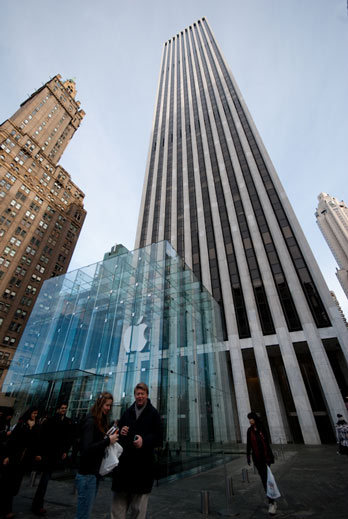 Cobble Stone Streets In Soho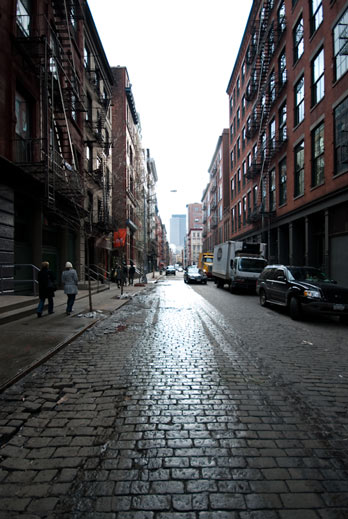 FAO Schwarz "Big" Keyboard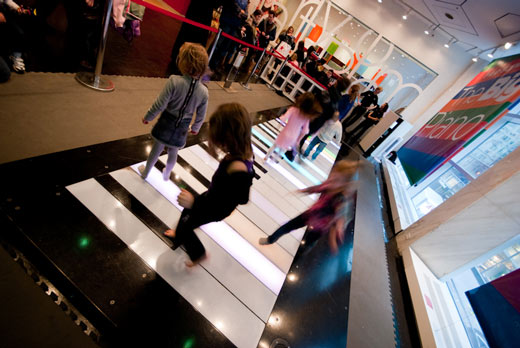 Biking In NYC
As you guys already know from Bike198.com, I am a huge bike geek. So…I had to take a couple of shots of bike commuters and several bike related things around New York City.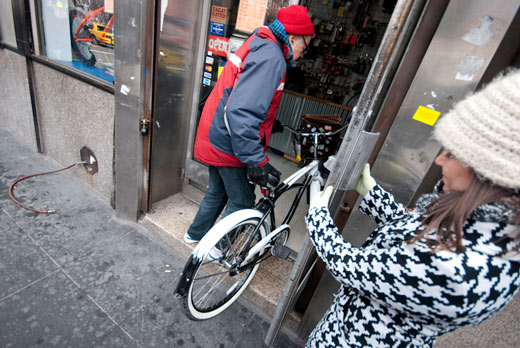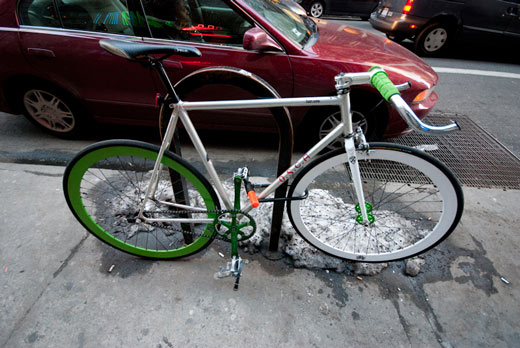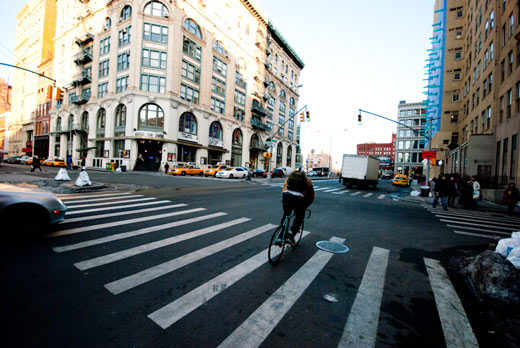 New York City Sights
One of the things I love about visiting new places is seeing new things (especially old new things). In Atlanta, everything was burned to the ground during the Civil War, so we do not have any really cool old buildings. As you go throughout New York City, there is some incredible architecture that you just don't get to see in the south. Plus…there are some other famous places that you hear about all of the time but then get to see in person.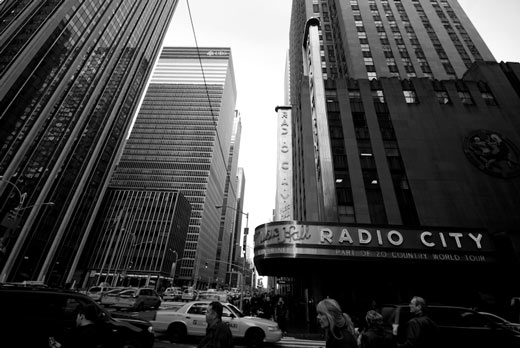 Ice Skating at Rockefeller Center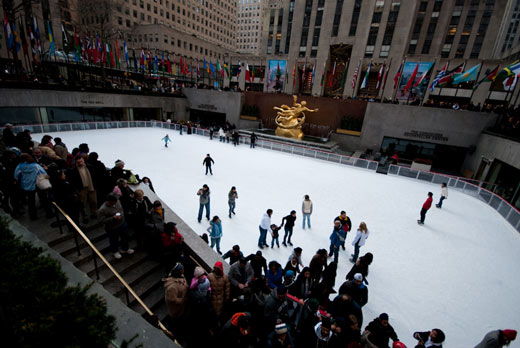 Flat Iron Building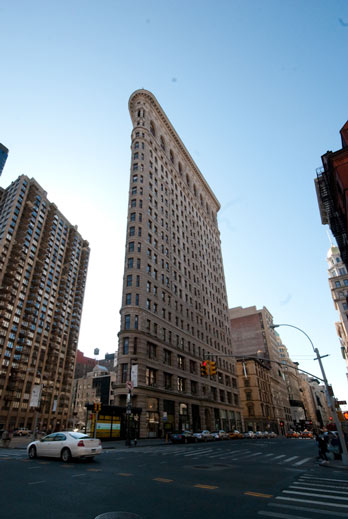 Empire State Building at Night (view from aunt/uncle building)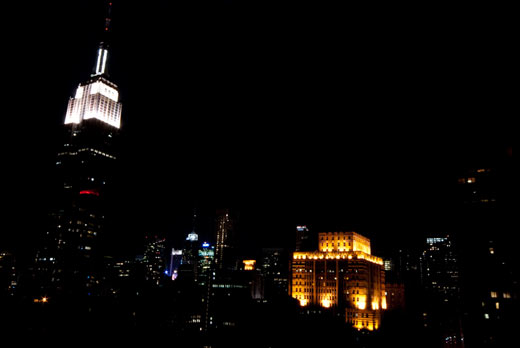 St. Patricks Cathedral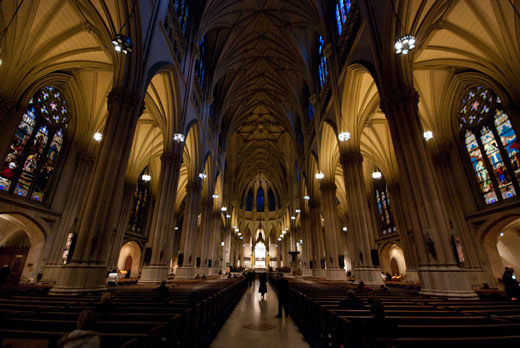 Snow in Central Park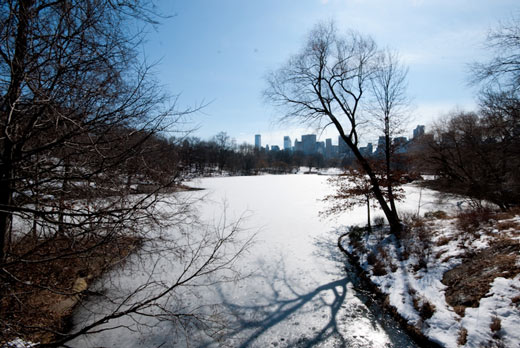 It really was an incredible trip and a much needed time away from the keyboard. My wife and I got to spend several days together and see family which doesn't happen much these days with everything going on. One of these days…I just might have to get a place up there!