I tend to watch a lot of podcasts. One of the underlying themes in most of them is the use of gaming style chairs in their studios. Since these podcasts are typically long format, the chairs have to be good for long sitting sessions next to a microphone. That got me thinking…would gaming styled chairs be good for home offices as well? When Ewin Racing reached out asking if I wanted to test out their Flash XL gaming chair, it seemed like the perfect opportunity to test out the theory.0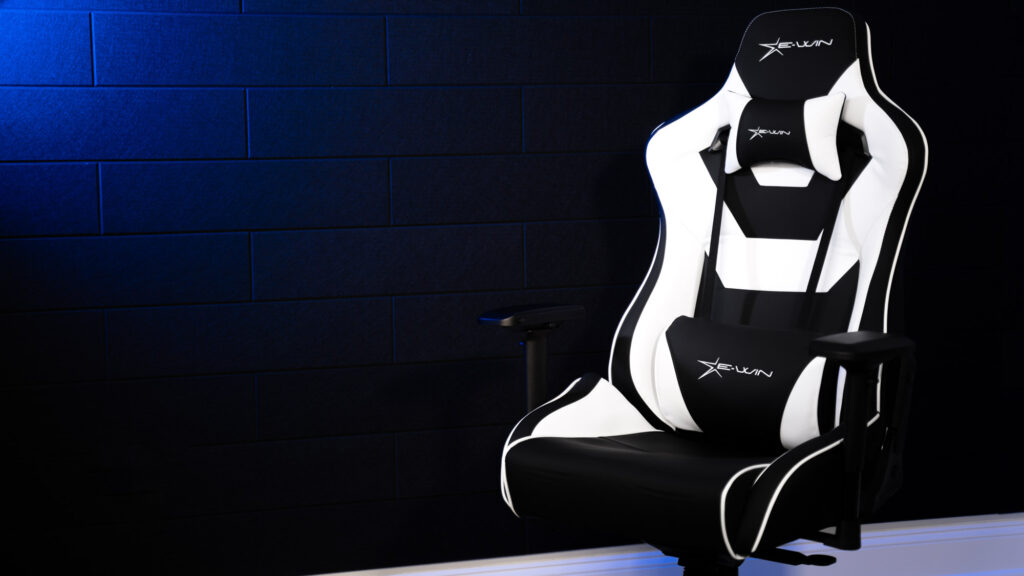 EWin Racing Flash XL Specs
The E-Win Flash XL is the larger version of their Flash series. This means that this gaming chair can handle up to 550 pounds in weight and is designed around people from 5'7″ to 7′. For my 6'2″ height, I should be right in the sweet spot.
Chair Type: Gaming/Office Chair
E-WIN Stain Resistant 2.0 PU Leather
E-WIN Cold-Cure Foam :High Density Seperated Foaming
Foam Density: 55kg/m3
Frame Color: Black
Frame Construction: Metal
Adjustable Armrests: 4D
Mechanism Type: Multi-functional Tilt
Tilt Lock: Yes
Tilt Angle Lock: Yes
Gas Lift Class: 4
Chair/Seat Back Style: High-back
Adjustable Back Angle: 85-155 Degrees
Base Type: 5-star Wide Aluminum Base
Caster Size & Material: 2″ Caster/PU
Current Price as of 6/7/2022 – $469
Let's break this review down into two sections. First, I'll review the chair itself…and then how it has performed in office situations.
EWin Racing Flash XL Chair Review
At $469, the Flash XL is positioning itself at the higher end of the gaming chair spectrum. That equals real leather, tons of lockable adjustment and an overall build quality that you would expect at this level versus the $350 and under price point. The assembly process is very straight forward with most of the materials being metal including a sturdy aluminum base with some nice plastic pieces.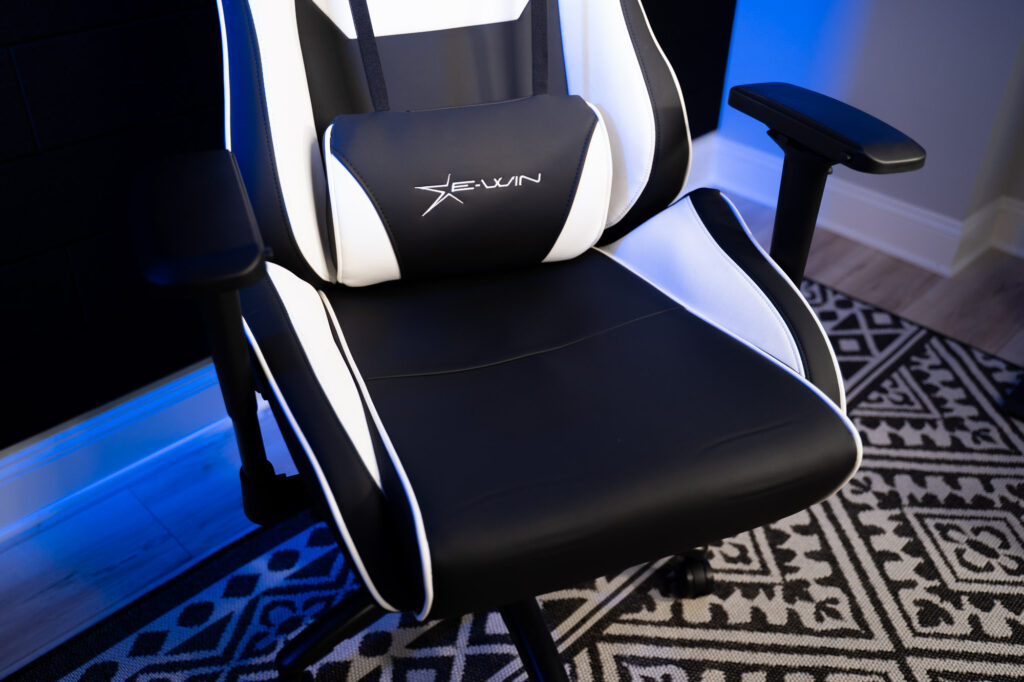 Flash XL – Comfort
The high density foam is comfortable for all day sitting. I weigh 210 pounds currently and with regular, every day use, there are no signs of the foam collapsing or getting softer. I don't notice any hot spots while sitting either. Overall, it is just a comfortable experience.
I am glad that they sent over the XL, the big and tall gaming chair that holds up to 550lbs, for review instead of the regular version. The extra width in the seat base (15.4″ vs. 16.5″) provides for more room within the seat. I have a lot of experience with racing seats in cars and I don't see myself pulling a bunch of G's at my desk. I like to be able to move around a little bit and not be annoyed by super high, tight seat bolsters.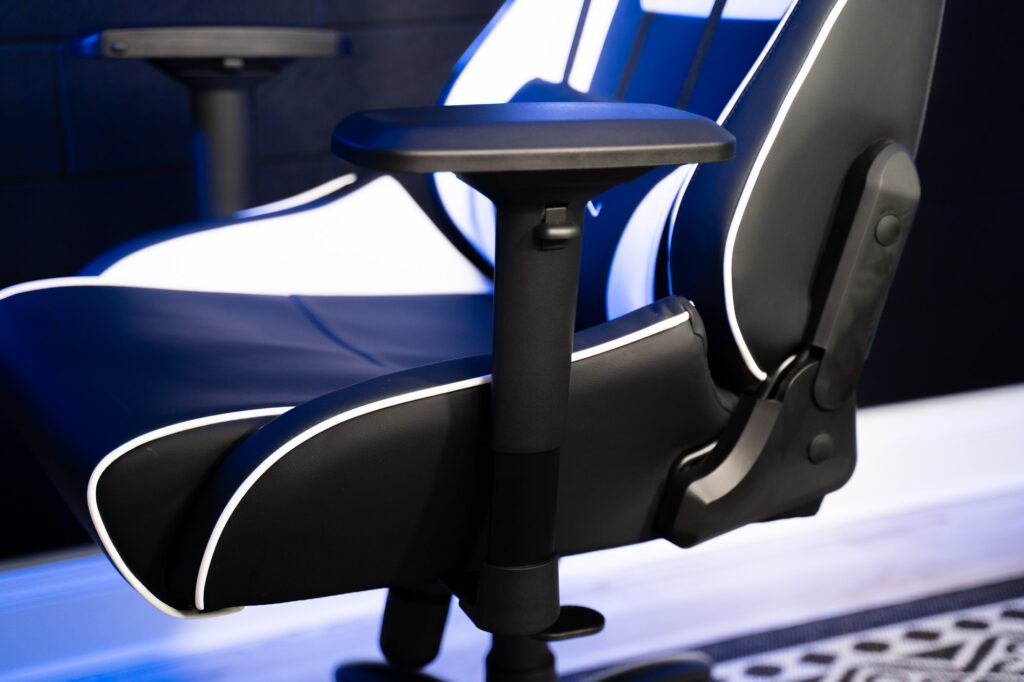 That said…I don't use the provided lumbar and neck pillows. At my height, the neck pillow hits the top of my back unless I strap it above the harness holes and the lumbar pillow is just too thick for my liking. I use the chair without them as I like to sit all the way against the back (again…from the car racing days). If you like to sit more forward – the pillows my be comfortable for you.
Outside of that, I found the leather material to be nice. You are going to get more breathability out of a cloth or mesh chair but it definitely feels a lot better than my son's $165 fake leather gaming chair that can get sticky when you sweat. I never really felt like I was going to overheat during long sitting sessions.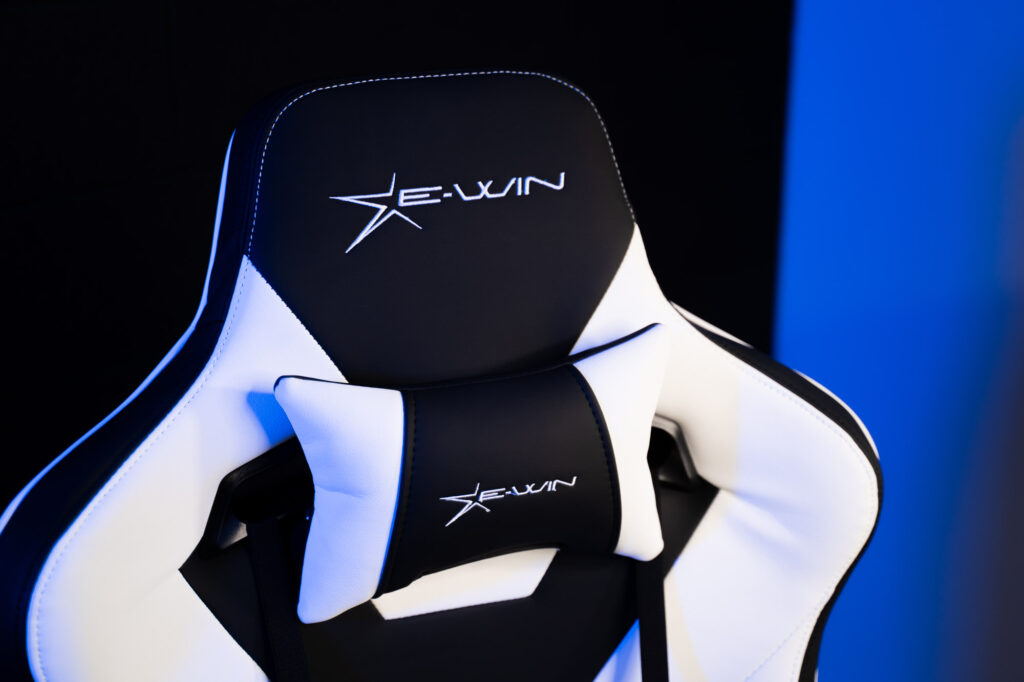 Flash XL Build Quality
There is obviously a lot of adjustability to the chair itself from 4 way adjustments on the armrests, height and tilt. It would be nice at this price point to see internal lumbar support and the ability to lock the rotation of the armrests. There were a couple of times that I sat in the chair and those would move on me.
It was nice to see that the chair is completely silent during use and movement around my office. I have high end office chairs that started creaking after even just a little bit of use. The build quality of the components is solid and once I assembled the chair I never had to retighten any bolts or grease any parts. There are sections of the foam that are a little flimsy like the backs of the bottom seat bolsters but overall the padding seams to be uniform throughout the chair. The 2″ casters also roll very well and support the chair without issue.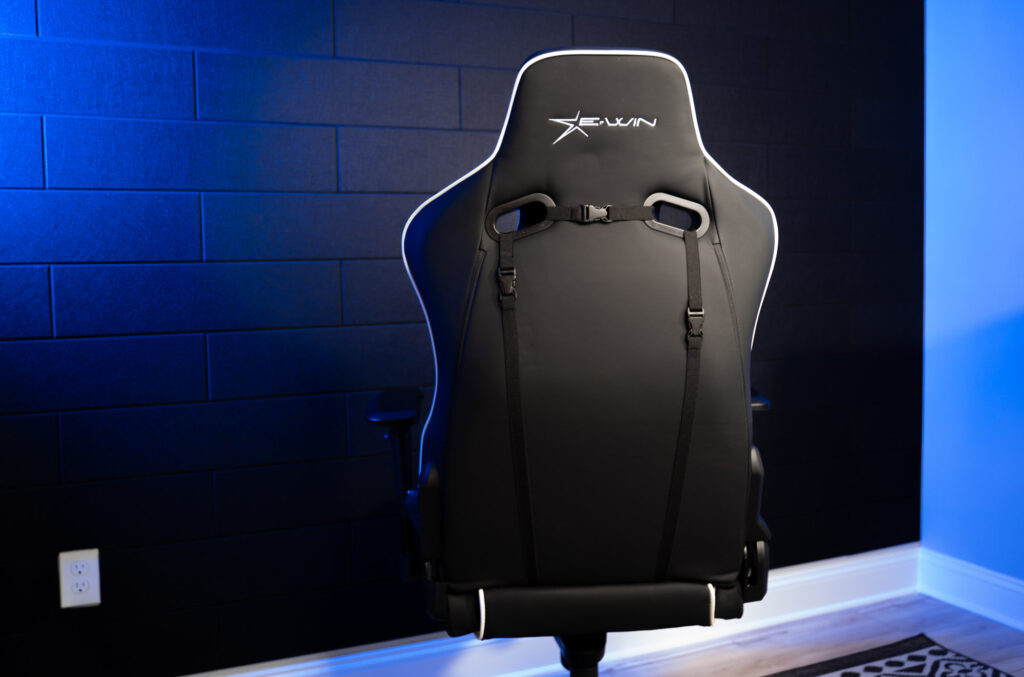 Overall Thoughts on the Flash XL
Overall, the Flash XL is a well built chair that is comfortable for all day sitting that has a ton of adjustability that you don't find out of office chairs at this price range usually. I would like to see internal lumbar support and locking pivots on the armrests that you do see from other brands but outside of that…the chair has been really solid and the overall fit and feel is nice. When you compare it to cheaper chairs in this same category, you do get upgrades like better foam, materials and build quality that make the increase worth it. I don't know how my son sits in his but he is 10…he is just more durable!
Can it be used for office use?
Originally, we were going to do a review of an all black version of the chair but there wasn't any stock. In that case…I would say 100% yes. I have liked having a gaming style chair for the increased range of adjustability and comfort over chairs I have previously used in my office. If you have ever shopped office chairs that have that amount of adjustability and quality, you know the price starts increasing quickly. The chair this is replacing was expensive and barely adjusted at all because I needed something very minimalistic when my office was upstairs.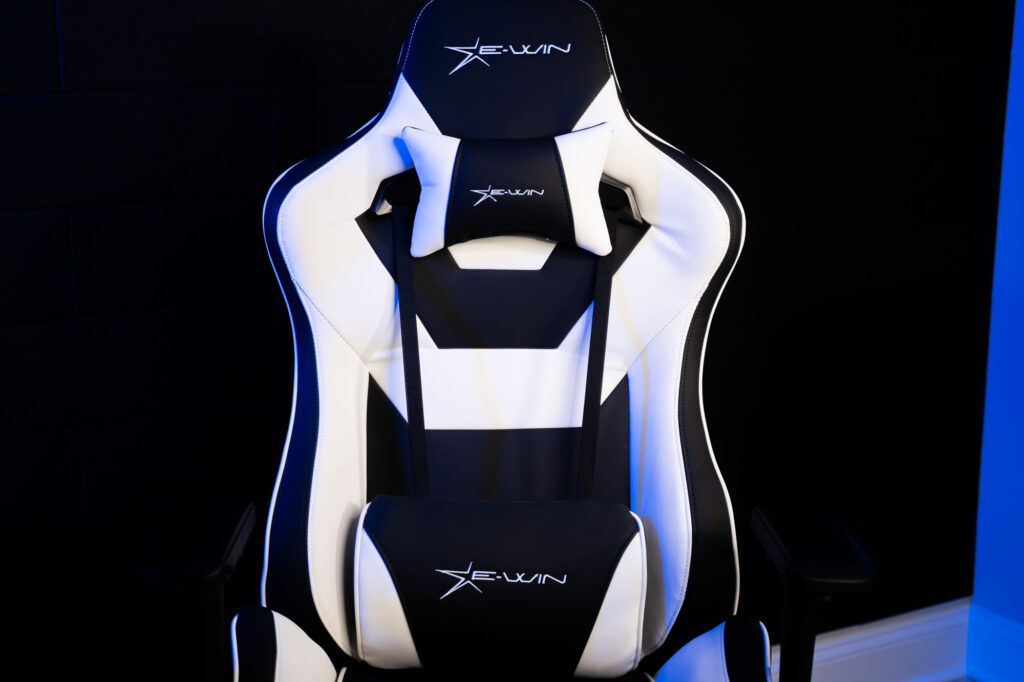 My main issue with using this chair as my office chair (even though I am using it as one now) is the appearance. I personally love the white and black look but when you are on conference calls with other executives, it can look a little too aggressive. The black/dark grey version would blend into home office and office environments much easier. I know it is a little thing but there are still some of those old school people that will think it is out of place for those situations. With as much working from home as everyone is going…it is not as big of an issue but it still comes up. Also, if you are a person that gets really hot while sitting…you will need a mesh back chair which you will not find in the gaming chair lineups.