Modern day smartphones have the ability to make unbelievable videos. I used to do post production back in the late 90's / early 2000's and to think that you can shoot, edit and publish fantastic 4k video from your phone would have been thought as alien technology back then.
The main issue with shooting video with your phone? It is still a phone. They are thin, hard to hold and do not provide any options for mounting lights, microphones or any other devices that can greatly increase the quality of what you are recording. From my personal experience, it can also be very nerve racking to record my son wake surfing with a device that is so thin to hold on a boat.
The fix?
A LINO RIG SETUP.
When Ulanzi accessories reached out and asked if I wanted to test out their LINO smartphone cage, it looked like exactly what I was looking for so I decided to try it out.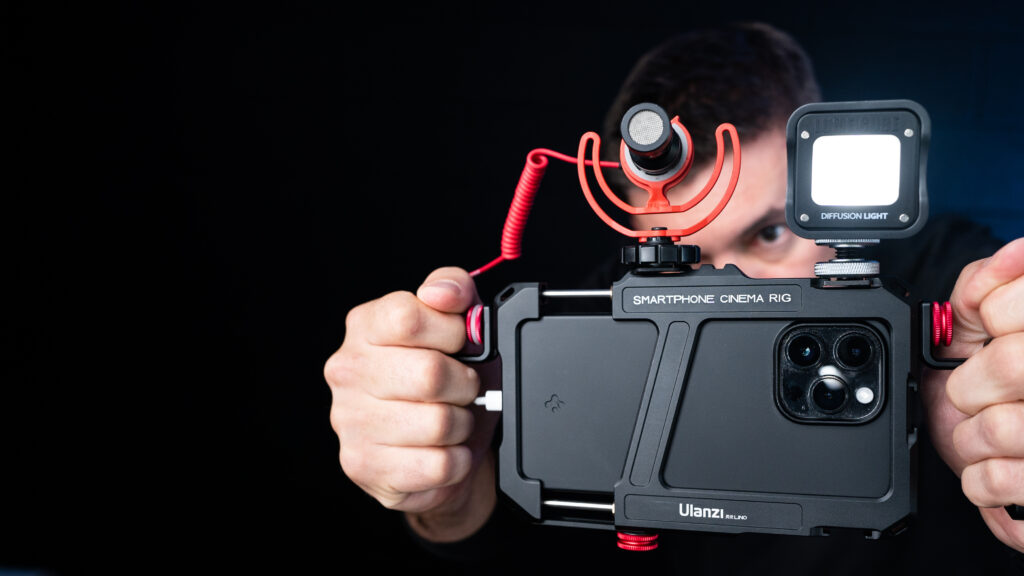 Ulanzi LINO Smartphone Cage Specs
Double Handle Design: ULANZI professional mobile phone video stand kit is specially designed for live video blogging. Double grips are more comfortable to hold, the camera is more stable, and the lens is more accurate. Adjustable Handle Angle, Better Grip.
Multi-interface Design: ULANZI iPhone stabilizer has 10 standard 1/4″ screw ports, 4 cold shoe mount ports and 2 Arri locating pin 1/4″. You can freely expand the accessories you need. Meet Your Various Shooting Needs.
Adjust at Will: You can hold the smartphone rig horizontally or hold it vertically. In addition, the 1/4″ screw on the bottom of the LINO Rig can be installed on a tripod. The dual handles are detachable to meet the creative needs of hand-held horizontal and vertical shooting.
Broad Compatibility: Spring tension adjustment, compatible with iPhone 13 mini, iPhone13 pro max, iPhone X and above models, and Android phones within the size range. Applicable size is 5.4 inches -6.7 inches.
High Quality: Made of high-strength aluminum alloy, the total weight is only 245g. It is only 13g heavier than the iPhone 13Pro Max and is easy to carry with one hand.
Protect Your Phone: Built-in multiple rubber gaskets, non-slip. Tighten the bottom knob to lock the retractable spring, making shooting more secure.
What the LINO Video Rig Does Well
Sturdy Handles for Increased Control
One of the worst things about videoing with a smartphone is having to hold the phone. It isn't secure so it is easy to drop. Even with image stabilization, you can get shaky video. Overall, the ergonomics of a phone for shooting actual video is horrible. I really like to shoot video while out mountain biking, on the boat and it other circumstances where it can be difficult holding a device that really wasn't meant to be held that way.
When you place the phone in the video rig and start to record, you can instantly tell that the video is smoother and you have zero worries about dropping it. The grips are comfortable and fit a wide range of size of hands and the provide a wide, stable base to begin recording. These really are the showcase of using a rig and you would be surprised how much more comfortable you are shooting.
Several Connection Points You Didn't Have Before
The LINO has 10 standard 1/4″ screw ports, 4 cold shoe mount ports and 2 Arri locating pin 1/4″. What does this do? It allows you to connect microphones, lights or any other accessory you might want to add to improve the quality of your videos. Typically where smartphones really fall short is in low light conditions and with microphone audio quality. Now I can take something like this Rode Micro and a LumeCube and really up the overall quality of the video.
Fits Most Smart Phones
My iPhone 14 Pro Max fits perfectly within the case and as long as you have a phone that is in the 5.4 – 6.7 inch range…you should be good to go. The spring loaded cage does a great job of providing enough grip so you never feel like your phone will drop out of the case. It also has a thumb screw lock that will prevent from any accidental pulls of the cage.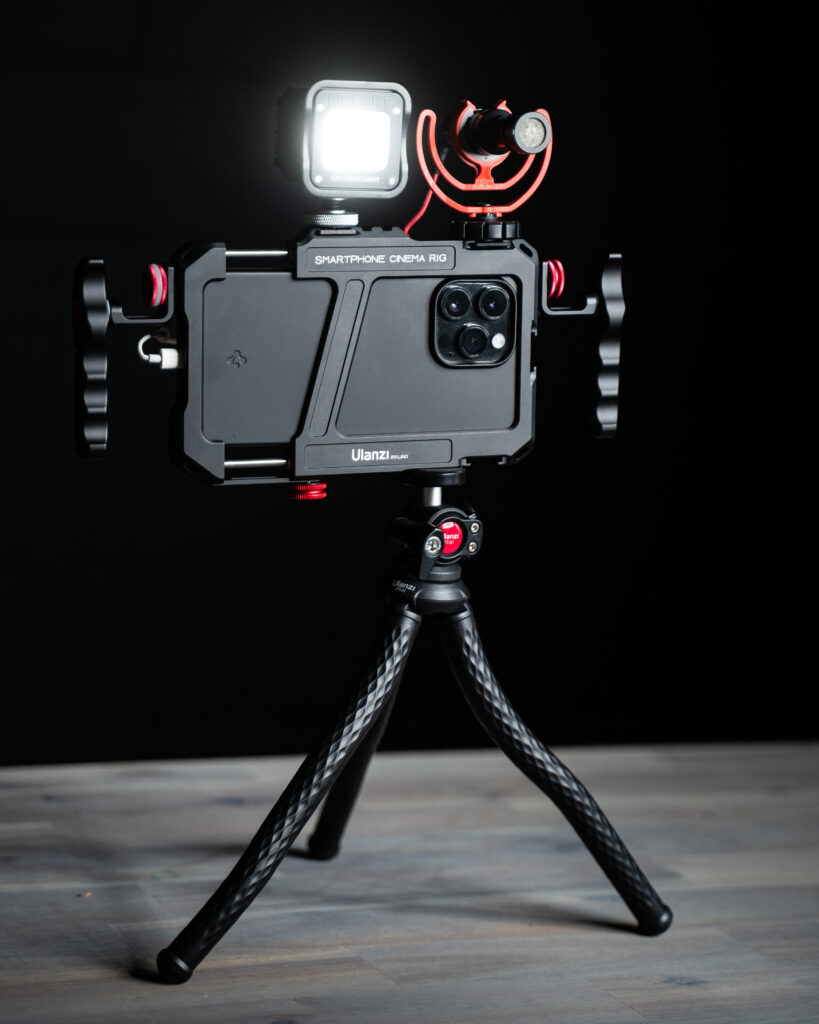 What the LINO Video Rig Doesn't Do Well
As with everything out there…it isn't all good so let's take a look at some of the drawbacks.
The Size
This is an issue with most rigs for any camera that includes handles…they are big. When you bring the LINO with out and about, you already know it isn't fitting in your pocket. That makes for a larger object that you now have to carry with you which does make it so I don't bring it as many places as I would like. There have been times that it would have been nice to have but since it is a hassle…I didn't have it with me.
No More Run and Gun
One of the best things about having this much video quality out of a phone is the ability to just take it out of your pocket and click record. When you have to get the rig out, mount the phone and then mount any accessories…you might have already missed what you wanted to record to begin with unless it is planned. They always say that the best camera is the one that you have with you but if you miss the shot fussing with equipment…it really doesn't matter.
Also, one of the great things about shooting with a phone is that it isn't as intrusive as bringing out a larger camera. You can do it on the fly without much attention being paid. When you use the rig, you attract more attention due to the size and accessories if you have them mounted. You lose the causal nature of shooting with a phone.
The Little Things…
While the overall aluminum construction feels pretty well built, there are little rubber rings around the dials that constantly fall off (and get lost). The screw dials also don't seem to fully tighten unless you really go at them hard. Part of that is just the aluminum to aluminum contact that is difficult, but I did find myself retightening them a lot for the handles.
Overall Thoughts on the LINO
For just under $70 on Amazon, you can really up your smartphone video quality with a sturdier grip and a much wider range of accessories. There are some cheaper options out there from companies like Neewer but they all seem to be a lot bulkier and not secure the phone as well so I like the fact that the LINO is slim and really locks the phone into the rig.
I really enjoy it for what it has been able to do for my uses especially as grip is at a premium on the water when everything is wet and the boat is bouncing up and down. This has allowed me to shoot more video in those types of situations where I would normally be really nervous about possibly dropping my phone.