One of the most stressful parts of having a baby can also be the most exciting…choosing the name of the new member of your family. The rest of your choices at this point in time are temporary. The color of the room, outfits, furniture…are all things that come and go with time. The name is permanent and held throughout life and your son or daughter will have to deal with your decision for their entire life.
For my wife and I, we waited until we knew what we were having before we started throwing around ideas on what we wanted to name our baby. Some people have an idea for both before they know (or even before they are pregnant). I think with everything we had happen up until this point just to get pregnant…it was the last thing on our minds until we got to this stage.
What do we name our baby?!
If you were like us, the 100k baby names book was a little overwhelming. Since it was a boy, we started asking ourselves questions I think every beginning parent goes through as you try to narrow down the options from the millions out there.
How will other kids react to the name?
How will it sound in professional situations when he is older?
Do we want to use family names or go with something different?
What names do we like?
What sounds good with our last name?
What to the initials end up being?
What nicknames go with the name?
We then started saying names out loud that fit our loose criteria. We are a little bit more traditional when it comes to this kind of decision, but we wanted something that wasn't incredibly overused.
At the start of this process, we though we were going to stay away from family names and go with something a little bit different. Ironically, the name we ended up loving was also the name of my wife's late grandfather that she has a very special place in her heart for and the middle name ended up being my middle name that is also my dad and late grandfather's name. So much for not family'ing it out!
When it was all said and done…a process we thought was going to take weeks ended  up flying by in about 30 minutes.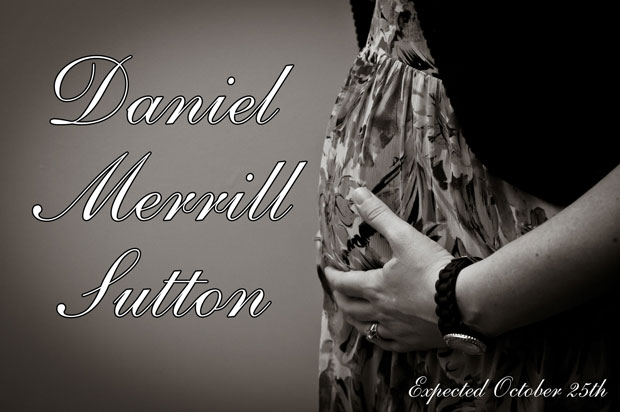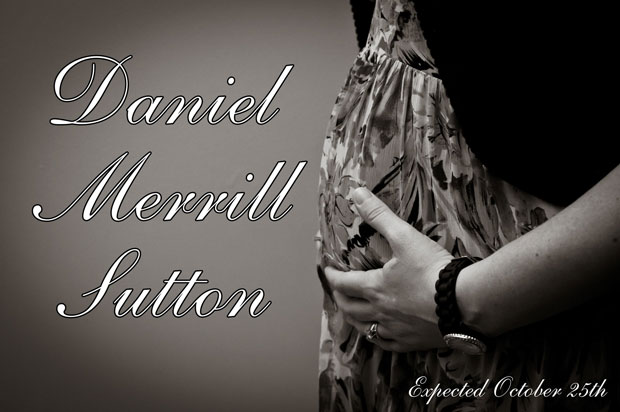 Daniel Merrill Sutton will be making his entrance into the world around October 25, 2011.
The funny part of the whole process for us was the feeling that it should have taken a lot more time to pick out the name. I looked at my wife and said…"When it feels right, it is right. What difference does it make if we spent 30 minutes picking or made this process take 3 months to come up with the same result?" Typically, when it fits and you like it…you are on the right track.
So we made it from the "it" to "him" to Daniel stage. Next on the list…time to get the room done before my wife is too pregnant to enjoy putting together.